Honeymoon Places to Visit
Welcome to IndianHoneymoonPackages.com !
A site focused on most Exotic and Romantic Getaways for Honeymoon.
Why Bali is the Best Budget Destination for Couples?
The tropical island of Bali is located in the South Pacific and is the part of the world's largest island nation: Indonesia. Pristine beaches, a rich and diverse history and culture and mouth-watering cuisine make it the top choice of every wanderer, especially honeymooners.
In the following, we would like to show you why Bali is the best budget honeymoon destination for you. $1 = 14,000 IDR and INR 1 = 207 IDR, now you can imagine how luxuriousness you can afford at such a low price. If you are genuinely planning to visit Bali on your honeymoon, this guide will help you discover Bali on budget.
1. Bali has some of the world's most spectacular accommodation options
There are so many options for hotels and resorts in Bali. Whether you want to stay in a beach resort, in a jungle resort, a hip stylish boutique hotel, or up in mountains overlooking one of Bali's four volcanoes, it's all there for you to discover. You can even find beautiful home-stays with pools and gorgeous gardens with hospitality. These villas offer several hundred square meters living space and large tropical gardens at shocking prices.
2. Yummy Balinese Cuisine
The Bali cuisine ensures you will have a great meal when you are in Bali. With its own unique and very tasty cuisine, you can find mind-boggling array of food options. Whether you are a meat lover, a seafood lover, a vegetarian, or even vegan, Bali has no limit on restaurants that change your taste buds. Above all, you get seriously good value for your buck in Bali.
3. Ready to Capture Stunning Honeymoon Photographs
Do you know there are around 800 to 1200 overseas weddings taking place in Bali every month? Now you can imagine how beautiful the location will be to capture the most memorable moments of one's life. The great thing is you can hire a photographer to click your honeymoon pictures at unbeatable prices. Bali is indeed a paradise for those who want to celebrate their love through photographs.
4. Explore the History and Culture of Bali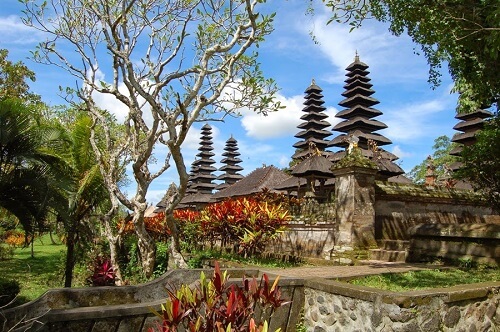 Visit the Museum Negeri Propinsi Bali, Museum Le Mayeur, Neka Art Museum and Museum Puri Lukisan, to experience Balinese history and art. In addition to this, the Balinese people are very adamant and devout in their religion. You can attend religious celebrations/ceremonies/festivals on a weekly basis for FREE and can have an incredible cultural experience.
5. Visit Shopping Destinations on a Budget
Bali, a paradise for shoppers, offers countless shops cater for all tastes and budgets. You will find here low-priced textiles, handicrafts, and art that is produced locally. There are so many high-end products this island offer, which is considerably cheaper than anywhere else. So keep the shopping spirit up here until your pocket stops you.
6. Cheap Massages and Spa Treatments in Bali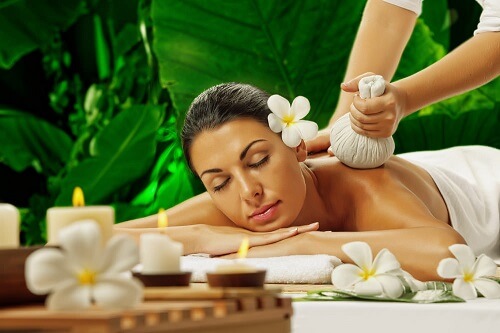 In Bali you can go to a luxury spa and get 90 minute couples massage for $13 each, which is approximately $75-150/hour in US. Bali has a massage house at every turn. A relaxing massage in Bali will be a worth every penny.
7. Limitless options for Outdoor Activities
Bali without any wonder provides you an abundance of activities that you may indulge in. Some of them are: Swimming, diving, snorkeling, surfing, mountain hiking, wild water rafting and much more.
8. Bali is SAFE
The most common query of most of the couple is whether the destination they are heading to is safe or not. Well, with Bali, you have to be stress free because unlike any other tropical destinations around the world Bali has a safety record that is excellent. It is a safe destination by all means. All of the above points make Bali one of the world's best honeymoon destinations that every couple can afford. There is something for everyone to be found in Bali.
Also Know:
******Steps for booking any of the above Honeymoon Package******
Step01: Write or Call to us mentioning Trip Code Number from above packages,travel dates or any specific travel requirements.
Step02: Based on your desired travel plan, we will send you trip confirmation with time limit to make payment. Payment can be made by Internet Banking(NEFT/RTGS/IMPS), UPI,Online payment using Debit card, Credit card etc.
Step03: Once payment is received, your Honeymoon trip documents will be emailed or send to you.